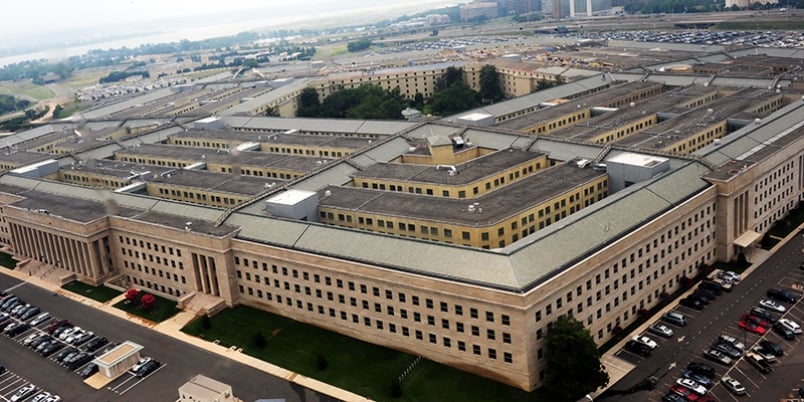 While the Pentagon waits for Congress to approve its Fiscal Year 2020 policy and priorities bill, it appears negotiators seeking to iron out differences between the Senate and House versions of the National Defense Authorization Act are stuck on whether to authorize military funding for border barrier construction.
Thursday morning Sen. Jim Inhofe (R-Okla.), chairman of the Senate Armed Services Committee, released a statement detailing the status of a conference agreement between the two chambers but raising the specter of passing a "skinny" bill that only authorizes the non-controversial defense activities.
"My fellow conferees and I have made good progress on the Fiscal Year 2020 defense authorization bill, but we haven't yet reached a final agreement. We're not giving up. We've passed this bill for 58 years running because it is our constitutional duty, and we're going to do it again this year," Inhofe's statement said. "However, we're running out of time. To keep all options on the table, next week I intend to introduce a 'skinny' defense bill to ensure that Congress is able to extend necessary authorities, take care of our troops and their families, authorize military construction projects, and conduct oversight over military acquisition programs."
Fiscal Year 2020 started on Oct. 1. The NDAA sets defense priorities for the year, giving the Pentagon's leaders the authority to spend money on programs or institute defense-related activities. The bill also places limits on Department of Defense activities.
Roughly $17 billion in funding authorizations separate the House and Senate versions of the FY 2020 NDAA. The House version of the FY 2020 NDAA authorizes $733 billion in defense spending, while the Senate based its version on a $750-billion defense authorization.
The Pentagon has committed $2.5 billion in contracts to build about 129 miles of border barrier in Arizona, California and New Mexico, USNI News previously reported. Most of this funding was initially for other military construction projects. Some lawmakers favor repaying the Pentagon the money it's spending on the barrier, while others equate such a move to approving building the barrier.
A "skinny" NDAA would likely avoid any border funding and instead focus on non-controversial programs. Special pay and bonuses for personnel in combat zones, advance funding to purchase F-35 Lightning II Joint Strike Fighters, operational authorities for counter-ISIS efforts and authorities for cyber and artificial intelligence research, are among the likely "skinny" NDAA authorizations, according to reporting by Roll Call.
"As our conferees continue to work through the differences between the House and Senate versions of the FY20 NDAA, there is one major sticking point: How to address the President's use of Department of Defense funds for a border wall," Rep. Adam Smith, (D-Wash.), the chairman of the House Armed Services Committee, said in a statement. "However, this sticking point is no different than those in years past. Inevitably we have policy disagreements as we draft our bill each year, but for the last fifty-eight consecutive years the Congress has successfully negotiated and reconciled these differences for the better of our nation."
Inhofe does not believe that it is necessary to move to a "skinny" bill yet but said in his statement he wants to be ready if conference negotiators from both chambers are unable to reach an agreement before the end of the year.
"A 'skinny' bill is not a substitute for a full bill, but it might be a necessary next step if we don't reach an agreement soon," Inhofe's statement said. "The path to a final defense bill is, as it always has been, bipartisan. The defense authorization bill has historically enjoyed broad bipartisan support – that is not an accident. Both parties have had to compromise to get a bill worthy of our troops' sacrifice. I hope we get to a place where we can find common ground to give our troops and military the comprehensive, full-year defense authorization bill they deserve."
Smith, in his statement, stressed the importance to his party's membership to not authorize using military funds for building a barrier along the border between the U.S. and Mexico.
"Any bill that does not restrict wall funding would be challenging to bring to the House floor. It is equivalent to failure – not just for the men and women in uniform who are counting on us to pass the NDAA, but also to the national defense of our country," Smith's statement said. "Authorizing our country's national defense enterprise is difficult work and as one of Congress' most serious responsibilities, it should not be taken lightly. Rather than give up, we will continue to push forward and work with our colleagues across the aisle and in both chambers, as well as the White House. I am confident we can reconcile our differences and put the country first."