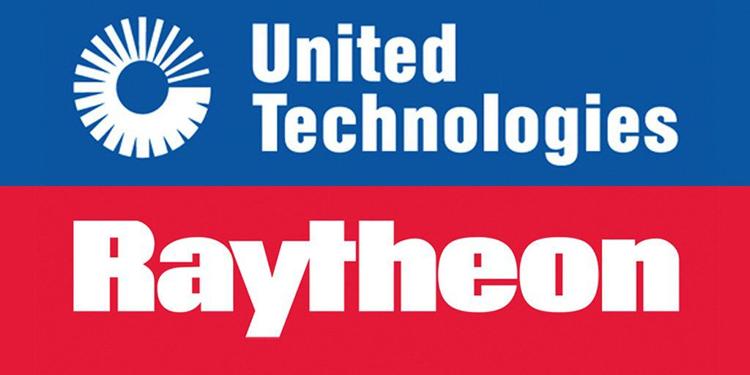 Combining United Technologies Corp. and Raytheon Co. will create a massive, diversified missile systems and aerospace defense contractor – but some investors, lawmakers, academics and President Donald Trump are expressing doubts that bigger is better.
The merger between United Technologies and Raytheon, which was announced in June, would create a defense and aerospace juggernaut with an estimated $74 billion in sales, according to the two firms. In the U.S., Boeing is the only defense and aerospace firm larger than that.
However, not everyone is pleased with the deal. In a public letter, activist investor Daniel Loeb, chief executive of New York-based investment firm Third Point LLC, asks the United Technologies board to rethink the deal.
"After careful consideration, we have concluded that the proposed combination of United Technologies and Raytheon is ill-conceived and unlikely to create value for UTC shareholders. The contemplated transaction instead complicates the narrative of a more focused aerospace company that was intended to emerge from UTC's breakup," Loeb wrote on June 28, referring to United Technologies with an acronym.
Last year, United Technologies announced plans to sell two commercial subsidiaries: heating and cooling manufacturer Carrier and elevator and escalator maker Otis. The remaining company would focus on aerospace and defense customers through its two remaining subsidiaries: Pratt & Whitney and the recently purchased Collins Aerospace, formerly Rockwell Collins.
Raytheon entered the picture after the United Technologies divestiture was announced, proposing to combine the two companies, according to comments made by Tom Kennedy, chief executive of Raytheon, when the deal was announced last month. The idea would be to create a diversified defense giant by combining United Technology's remaining aerospace business with Raytheon's missiles and defense systems business.
Since the deal was announced last month, neither company's shareholders have seen an increase in the value of their stock. Raytheon stock opened at $185.91 per share on June 7, the last day of trading before the weekend announcement. Raytheon stock prices have since hovered in the low $170s. United Technologies stock opened at $132.15 per share June 7 and has since returned the $132 level after an initial drop to the low $120s, according to data collected by Seeking Alpha.
Loeb is not alone criticizing the deal. Bill Ackman, chief executive of hedge fund Pershing Square Capital Management, sent an email critical of the deal to Greg Hayes, chief executive of United Technologies, according to media reports and first reported by The Wall Street Journal. Ackman wrote that he thinks United Technologies shares will increase in value after selling Carrier and Otis. But as the all-stock Raytheon deal is structured, he contends the result will lower the quality of United Technologies business while diluting the value of the company's shares.
It's not uncommon for large investors to complain about proposed mega-deals, such as United Technologies' plan to buy Raytheon, John Saleeby, an adjunct professor at the University of South Carolina's Darla Moore School of Business, told USNI News. Saleeby is a retired Air Force officer and a former executive with Swiss-based ABB Inc., an electrification and industrial automation business.
When looking at the United Technologies deal to acquire Raytheon, Saleeby said a few factors would concern investors as well as lawmakers and federal regulators. The projected sales are just projections, and United Technologies management is still trying to shed the non-aerospace related businesses. Meanwhile, the company is also still ingesting last year's purchase of Rockwell Collins.
"My opinion, first of all, United Technologies is biting off an awful lot," Saleeby said. "This is a company that just last year made a huge deal, $30-billion acquisition of Collins, so they're still swallowing that. They have a plan to divest Carrier and a plan to divest Otis Elevator, and now on top of all that, you're going to throw this kind of a transformation into the mix."
Spokespeople for Raytheon and United Technologies declined to comment when contacted by USNI News.
These types of transactions require a significant amount of management attention to pull them off properly, and United Technologies is trying to juggle four. Meanwhile, both firms have significant defense contracts – United Technologies, through its Pratt & Whitney subsidiary, builds the jet engines used by all F-35 Lightning II Joint Strike Fighter variants, while Raytheon builds missiles and defense systems such as the AN/SPY-6 radars, an integral component of the new Flight III Arleigh Burke-class guided-missile destroyers.
Saleeby expects the Department of Defense Industrial Policy office will take a close look at the deal, considering the quality of vendor engagement and responsiveness to department needs.
"If I was the DoD, I'd be really worried about this," Saleeby said.
Loeb's letter is more direct, stating, "The transaction is irresponsible and will introduce unnecessary execution risk during a pivotal time. The integration of Rockwell Collins and the breakup require active involvement of the senior leadership. Management has had multiple execution challenges and has repeatedly come up short on its long-term financial targets by a wide margin."
On Wall Street, Loeb has a track record of writing similar letters. Vanity Fair produced a "Top Ten" ranking of his most cutting correspondences as of Oct. 2013.
In his letter to the United Technologies board, Loeb targets Hayes, writing, "In a prior conversation with Mr. Hayes, we were promised that the breakup would serve as a catalyst for an orderly CEO transition over the next year or two. Indeed, this potential upgrade in management formed part of the basis for our investment thesis and expectation of improved operational results in the future. Thus, we were alarmed to learn that Mr. Hayes signed a new sweetheart employment agreement that would entrench him for another half a decade ultimately as both CEO and Chairman of the Board! We believe this to be a case of disastrously bad corporate governance and plan to bring this up with proxy advisory firms and our fellow shareholders."
When activist investors get involved with proposed mergers and acquisitions, Saleeby said they're often motivated by a concern over the strategic direction of the companies involved and the new entity to emerge after the deal.
Loeb's letter questions the business justification for the proposed deal with Raytheon, a point others have made recently. Ackman's email reportedly raised a similar question, and shortly after the deal was announced, President Donald Trump told CNBC he still needed convincing this deal would not make it more difficult for Pentagon to negotiate contracts.
"I'm a little concerned about United Technologies and Raytheon," Trump said in an interview with CNBC. Aerospace companies have "all merged in, so it's hard to negotiate" with them, he added, suggesting the defense industry could be heading in the same direction.
Loeb's letter accuses Hayes of wanting to build a bigger firm, but one that doesn't seem to offer much in the way of creating an integrated company. Saleeby agreed, telling USNI News that, without more information about how much intra-company business exists between the two firms, he has a hard time seeing where significant savings come from after the purchase.
"At the end of the day, this thing's got to be some kind of financial success; somebody's going to pay for it, and it's almost always the buyer's shareholders. The seller can walk away with their cash," Saleeby said. "I'm not sure who comes out on top in this one, but if I'm an activist investor or any type of investor, I'm kind of ticked off because the stock price is not doing well. Nobody is reacting favorably to this."