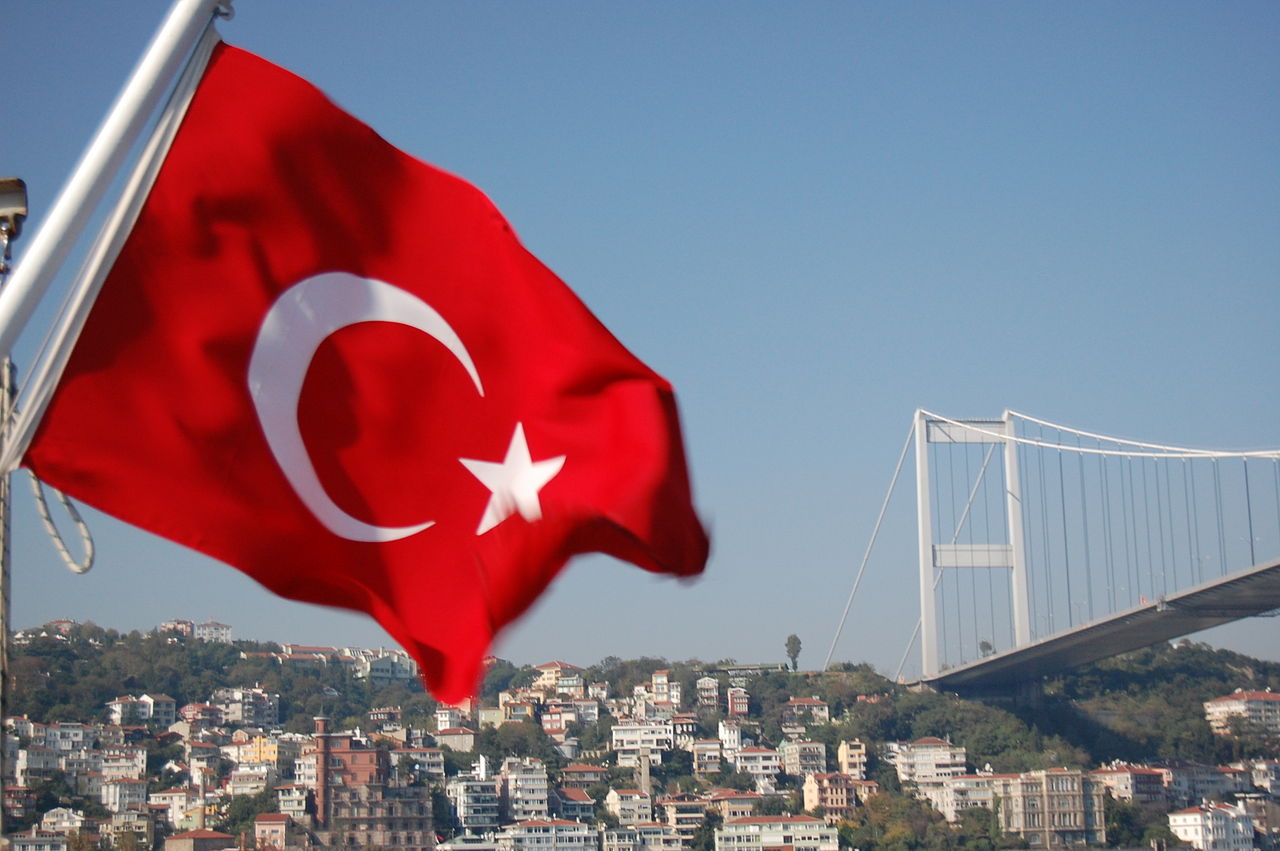 The U.S. and Turkey are at a political impasse over the pending sale of F-35 Joint Strike Fighters to the NATO ally, experts say.
Turkey doesn't understand that, for the United States, buying a sophisticated Russian air defense system is a major national security issue that can't be papered over. But Americans don't understand that all their tough talk about leveling sanctions against Turkey if the Russian arms sale goes through only plays into Turkish leaders' hands politically, a panel of experts said Wednesday.
Speaking at a forum on Ankara-Washington relations hosted by the Hudson Institute in Washington, Hudson fellow Blaise Misztal said that, to President Tayyip Erdogan and his political coalition partners, "sanctions and kicking you out of NATO is a winning policy" because it fuels long-standing and growing anti-Americanism in their nationalist-leaning array of parties.
Since 2014, and particularly after a failed coup attempt in 2016 that many Turks believe was known in Washington before it was launched, Erdogan "is becoming closer to [Vladimir] Putin, [Bashir al] Assad, Iran and China" to burnish his nationalist credentials, Misztal said.
As an example of how this plays out, Erdogan told his parliament Wednesday the nation is "passing through a very critical period, from economy to security." He warned about plotters still inside its borders and their outside supporters.
At the same time as Erdogan spoke, a Turkish newspaper reported the defense ministry is sending troops to Russia to receive familiarization training for the S-400 air defense system.
In anticipation of Turkey buying the Russian system and being kicked out of the F-35 program, the Pentagon is already considering alternate suppliers to replace Turkish companies that are part of the vast international vendor base for the program.
All this is taking place even after the United States lowered its asking price for the American Patriot air defense system, which is compatible with NATO standards, Misztal added.
In this regard, the United States, fearful of losing extremely sensitive information about the fifth-generation fighter's performance and characteristics, "becomes an enemy to rally people around," he said.
Misztal and Alan Makovsky, senior fellow at the Center for American Progress, noted 72 percent of Turks feel threatened by the United States. This fear is twice as great as Russians' fear of the United States. Turkey is a NATO ally and is in a series of bilateral security and trade arrangement with the United States.
The Center for American Progress helped devise that poll and analyze its results.
As an example, Turkey's major issue with the U.S. today is not the F-35/S-400 debate but rather who was responsible for the attempted coup in July 2016, the panel noted.
Repeatedly, Erdogan has pressed the United States to extradite Fethullah Gulen, now living in Pennsylvania, but the Justice Department has not found sufficient evidence in the Turks' request to turn him over to Ankara for instigating that uprising. Gulen, an influential Islamic scholar, was at one time an Erdogan ally.
Having survived the attempted overthrow, Erdogan, using emergency decrees, and his political allies at the local level jailed thousands of journalists, teachers and Justice and Foreign ministry officials and purged the upper ranks of the military.
Gulen "is the mother of all issues," roiling American-Turk relations, said Svante Cornell, director of the Central Asia-Caucasus Institutes at the American Foreign Policy Council. To Turkish eyes, the United States is harboring a terrorist. The panelists agreed the Turkish government and Islamic fundamentalists and nationalists not in the government are unwavering in their beliefs that Gulen and his followers led the coup and that he needs to be returned.
Looked at from another angle though, the failed coup was "a gift from God," because is allowed Erdogan to tighten his grip on the military, historically an institution that sees its role as the guardian of the republic, Makovsky said.
Complicating the relationship even more has been the civil war in Syria, raging since 2011, that sent millions of refugees fleeing the fighting across the border into Turkey. The United States, in its efforts to defeat the Islamic State, armed Syrian Kurds to lead the fighting there, incensing Turkish officials. Turkey has branded various Kurdish organizations in its borders and in Syria and Iraq as terrorist groups.
"The United States has sent a lot of mixed messages" concerning the Kurds in Syria, Lisel Hintz, an assistant professor of International Relations at Johns Hopkins University, said at the event.
From "we're pulling troops out of Syria" to "they're staying" to "we're going to take those arms back" from the Kurds but not following through were some of the examples she used.
Erdogan "feels like it's a betrayal," Hintz said.
Maybe after Erdogan, who could be in office until 2023 unless earlier elections are called, there could be an improvement in relations, the panelists said.
"The animosity and scars are too deep" to cover over quickly, Misztal said.
To begin mending the relationship, the United States could provide "clarity in our thinking," such as outlining the top five things Washington "really wants Turkey to do."
But how far Turkey would move away from the United States and NATO is unclear.
"Their only allies are NATO," Cornell said.