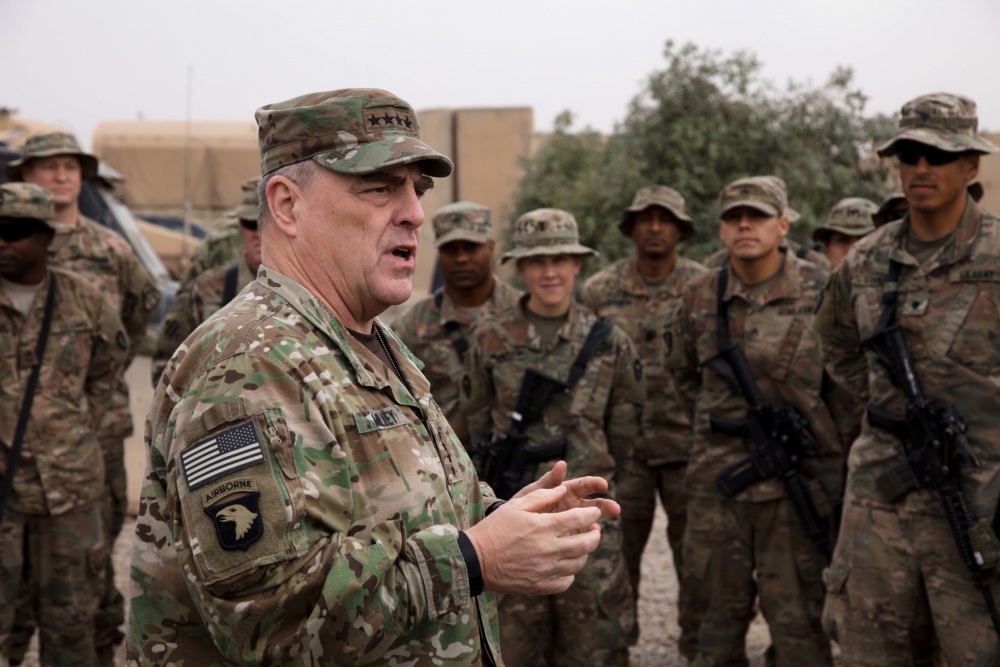 Army Chief of Staff Gen. Mark Milley was selected by President Donald Trump to become the 20th Chairman of the Joint Chiefs of Staff, the nation's top-ranking military officer.
Milley, a 1980 graduate of Princeton University, will replace current Marine Corps Gen. Joseph Dunford, the current chairman, when he is scheduled to step down from the post in the fall of 2019 after two two-year terms. Dunford has been chairman of the Joint Chiefs of Staff since October 1, 2015.
I am pleased to announce my nomination of four-star General Mark Milley, Chief of Staff of the United States Army – as the Chairman of the Joint Chiefs of Staff, replacing General Joe Dunford, who will be retiring….

— Donald J. Trump (@realDonaldTrump) December 8, 2018
President Donald Trump announced the news this morning on Twitter.
During his career, Milley has served in several leadership positions with some of the Army's most storied units, including the 82nd Airborne Division, the 101st Airborne Division, the 5th Special Forces Group and the 10th Mountain Division.
As a flag officer, he has served as deputy commanding general for the 101st Airborne, the commanding general for the 10th Mountain Division and the commanding general for International Security Assistance Force Joint Command and the deputy commanding general for U.S. Forces – Afghanistan.
Milley, who also holds Master's degrees from Columbia University in International Relations and from the Naval War College in National Security and Strategic Studies, became the Army's chief of staff on August 14, 2015, after having been the commander of U.S. Army Forces Command at Fort Bragg, N.C.