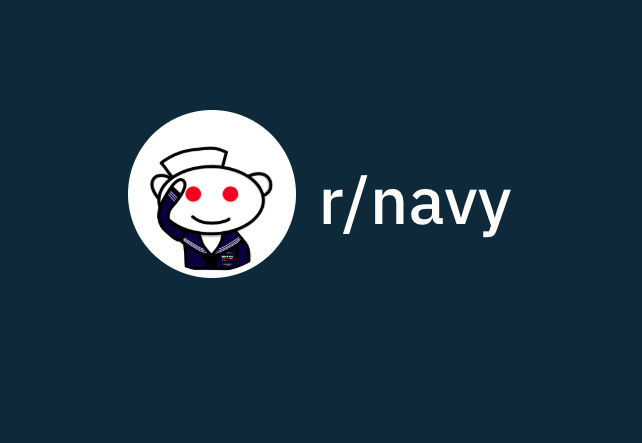 THE PENTAGON — The Navy, Marine Corps and Air Force all hit their Fiscal Year 2018 recruiting targets, but the Army missed its goal by more than a regiment's worth of troops – 6,528 active duty soldiers– according to a recently released Department of Defense report. With a shortfall looming, at least one Army recruiter took to the Navy-themed Reddit page, r/navy, in an apparent attempt to woo Navy personnel.
"Hey all, The Army's holding monthly Officer Candidate School Boards in Salt Lake City, UT over VTC / Facetime. Meaning, you can apply from practically anywhere in the U.S. All you need to apply is a Bachelor's Degree, a DD Form 368 signed by the first O-6 (or above) in your chain of command, and to pass the Army Physical Fitness Test (APFT)," the Reddit conversation started. "So far, of the prior service OCS applicants our board has interviewed in the last two years, none have been disapproved."
While not unheard of for active duty personnel to switch services, it's not clear how common recruiters are pitching their branch on social media sites dedicated to other services. Still, the post and ensuing conversations were positive, and several commenters sounded interested in learning more after reading the following pitch.
Recruiters do bring in transfers from other branches. However, Army officials suspect this instance of a recruiter prospecting on the Navy Reddit page was likely an isolated incident, Kelli Bland, the director of public affairs for the Army's Recruiting Command, told USNI News. She hadn't heard of large numbers recruiters prospecting for recruits on social media pages geared towards other service branches. The Army has about 9,500 active duty and civilian recruiters.
"Our recruiting regulations and the curriculum in our Recruiting and Retention College are clear that if someone is actively prospecting with another service, then our recruiters are not to interfere with the process," Bland said in a follow-up email to USNI News.
Meanwhile, Navy personnel officials sounded nonplussed when informed of the Reddit page discussion involving an Army recruiter trying lure personnel away from the Navy.
"The Army didn't make their recruiting goal for the year. We did," Capt. Amy Derrick, a spokeswoman for the Chief of Naval Personnel, told USNI News.
During FY 2018, each service branch set the following recruiting goals, according to the DoD report:
Navy goal: 39,000 recruits. Attained 39,018 recruits (100.05 percent of goal).
Marine Corps goal: 31,556 recruits. Attained 31,567 recruits (100.03 percent of goal).
Army goal: 76,500 recruits. Attained 69,972 recruits (91.47 percent of goal).
Air Force goal: 29,450 recruits. Attained 30,343 recruits (103.03 percent of goal).
The DoD report described retention as being "strong" for all services. The Navy finished Fiscal Year 2018 with 329,851 active duty personnel, according to Department of Defense. The FY 2018 request was for 327,900 active duty personnel. In FY 2019, the Navy is authorized to have 335,400 active duty personnel, according to the FY 2019 National Defense Authorization Act.
The Army finished FY 2018 with 476,179 soldiers – essentially flat from the previous year, with a slight a drop of 66 soldiers from the FY 2017 end strength of 476,245 troops, according to the DoD statistics. The FY 2019 NDAA allows the Army to grow to 487,500 active duty troops, or by 11,321 during the current fiscal year.
"I am extremely proud of our Navy recruiters. Without their dedication and hard work, we would not have achieved our FY 18 accession goals. We have modernized our recruiting approach and are leveraging digital and mobile technology to reach every potential recruit. As we grow the Navy the Nation Needs, we are looking for talented men and women to be our next generation of Sailors, which means recruiting a more inclusive, diverse Navy that provides a range of opportunities to those who want to serve," Vice Adm. Robert Burke, chief of Naval Personnel, said in an email to USNI News.
However, only two of six military reserve components met their FY 2018 goals, according to the DoD report. The following list details each reserve component goal and their success rate for the fiscal year.
Army National goal: 44,342 personnel. Attained 34,629 personnel (78.10 percent of goal).
Army Reserve goal: 15,600 personnel. Attained 11,327 personnel (72.61 percent of goal).
Navy Reserve goal: 7,518 personnel. Attained 7,097 personnel (94.40 percent of goal).
Marine Corps Reserve goal: 8,990 personnel. Attained 8,990 personnel (100.00 percent of goal).
Air National Guard goal: 10,529 personnel. Attained 9,659 personnel (91.74 percent of goal).
Air Force Reserve goal: 5,282 personnel. Attained 7,193 personnel 136.18 percent of goal).
Military leaders have for some time described how they currently face a challenging recruiting environment caused in part by a good economy and in part by an ever-shrinking pool of young people with immediate relatives who have served.
For the Navy, the competition for talent with other branches and private sector employers has caused a rethinking of how to attract recruits, Burke said during the recent Naval Submarine League annual symposium. The Navy has set an aggressive recruiting target, with a goal of increasing the force size to 344,800 active duty sailors within the next four years, according to its FY 2019 budget request.
"Everything that we do is really a throwback to the time when we had the draft," Burke said. "The conveyer belt mentality, we had people standing line, we could bring them, train them up, send them out, chew them up, and it didn't matter because more people were coming, and we could train them quickly. None of that is true anymore."
Currently, roughly 84 percent of the Navy comes from a family where at least one parent was an active duty service member, Burke said. Making recruiting tougher, he added, is only about 20 percent of young people today meet the military's minimum standards. Of that already small pool of prospects all services are drawing from, Burke said only about 1 percent want to serve.
Recruiters still attend large events such as job fairs and school campuses, along with working from recruiting stations. But to reach a more diverse pool of prospects, Burke said his recruiters increasingly start conversations about joining the Navy in online chatrooms forums. Just maybe not the Reddit pages dedicated to other services.
Being online is a vital part of a recruiter's toolbox, Burke said. The Navy has roughly 3,000 recruiters. Social media offers recruiters an efficient way to meet prospects. Without social media, Burke said recruiters could never hope to reach the same number of people as they do now.
Thanks to social media, Burke said now, "When the recruiter gets into the car, they're closing the deal, and they're closing the deal in Starbucks."