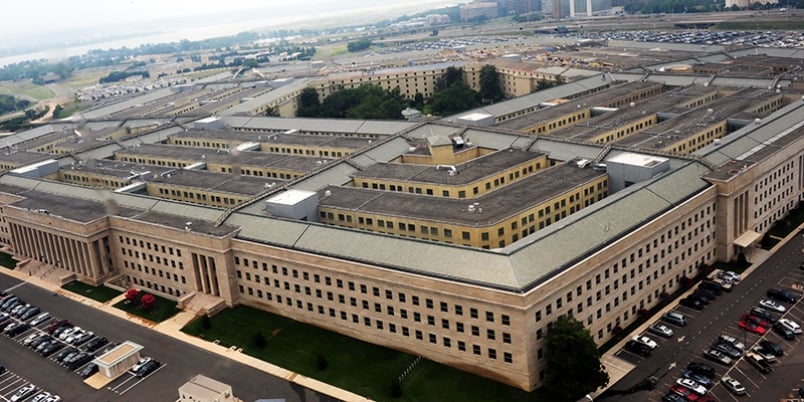 Sharing information on dangerously addictive prescriptions is one of the ways the Pentagon and the Department Veterans Affairs efforts to combat the nation's opioid epidemic, Defense Department health officials told a House Armed Services subcommittee Wednesday.
Vice Adm. Raquel Bono, director of the Defense Department Health Agency, said, prescription opioid abuse is "a challenge for retirees and dependents" that the Pentagon is addressing. She reported the current drive for transparency and data sharing is having results.
Transparency is the goal in developing this best practice and implementing it across the country. She added the Pentagon model is in use by many of the states. The Pentagon's data is completely visible to other jurisdictions. She said the department is also closely monitoring research being conducted by the National Institutes of Health and the state of West Virginia in monitoring and treating pain medication abuse.
The Pentagon "is trying to put [best practices] into place right away."
There are about 9.4 million beneficiaries using the military health care system; there are about 1.1 million active duty service members.
Still, there has been an increased concern on Capitol Hill about ensuring that gaps in that transparency are closed.
Rep. Mike Turner, (R-Ohio), and Seth Mouton, (D-Mass.), chairmen and ranking member of the Tactical Air and Land subcommittee, offered a bill this year to tighten monitoring procedures between the Pentagon and outside its system pharmacies on pain medication. Whether such a provision will be included in a conference report with the Senate is unclear.
Navy Capt. Mike Colston, director of mental health policy at the agency, said the department's policy has brought down the number of prescriptions being written for pain medication by 15 percent. "Most people get much less" in pain medication prescriptions and refills than permitted under defense guidelines. He said one reason for the drop in the number of prescriptions being written for opioids was the growing realization inside the armed forces and the larger society of the danger of addiction.
He and Bono cited different approaches the department also is using to deal with pain, such as other medications than opioids and acupuncture, meditation, et al.
Bono said more than 80 percent of military hospitals and clinics offer alternative approaches.
Colston added later in answer to a question on random and frequent drug testing for active-duty members that it has been effective in bringing down opioid use. Without going into detail, he said the Pentagon has developed comprehensive detoxification programs.
But Colston added, "We don't want to stigmatize any kind of addiction. …We want them to seek treatment."
Numbers of abuse cases are also dropping among retirees and dependents.
"We want acute pain not to become chronic pain," Colston told the panel.
Particularly concerning to several committee members was the "handoff" from the Department of Defense to VA for care and departing service members falling through the cracks transitioning to civilian life and continuing care for the pain problem.
"DoD and VA have done some considerable partnering" to avoid those problems, Bono said, and that includes "sharing electronic records with VA so we don't create unnecessary gaps in care."
While this was the first hearing on the House side dealing with pain medication abuses and treatment in the military health care system, as several members noted, countering the opioid problem has surfaced in sessions involving Southern and Northern Commands.