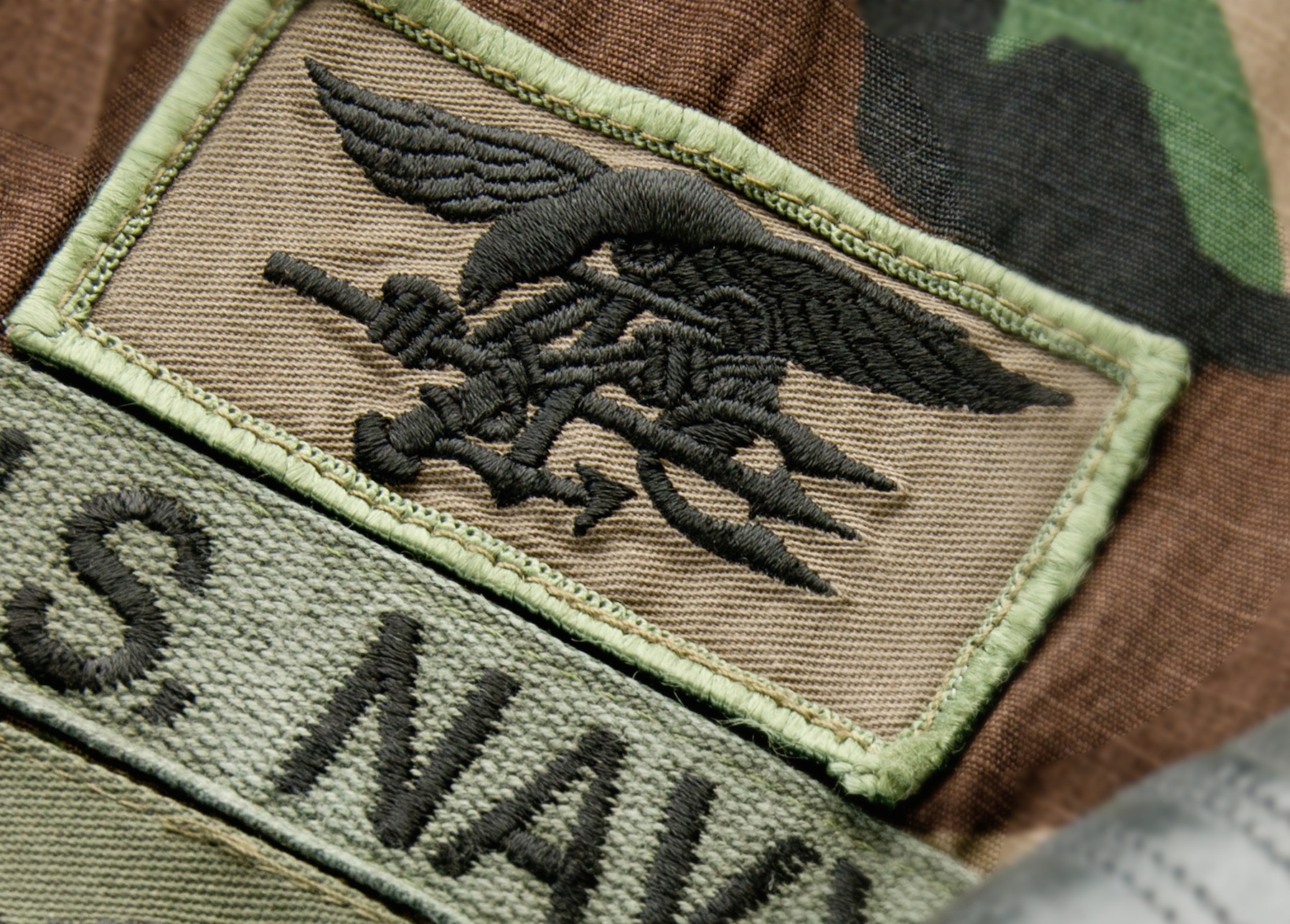 There have been hundreds of movies and dozens of television shows centered on the U.S. Navy, but upcoming CBS action-drama SEAL Team is Hollywood's latest attempt to tap into the heroism and mystique of U.S. Navy SEALs. The show portrays members of the fictional Tier One SEAL Team as they try to balance their duties with their home lives. David Boreanaz, starring as Jason Hayes, is probably the most recognizable face to American audiences.
Over the decades, many actors have taken roles in which their character wore the Special Warfare insignia (the SEAL Trident). Some actors have been more convincing than others. Cast your vote to rank the best and worst portrayals of SEALs on film and television. 
O.J. Simpson
The TV pilot Frogmen (1994) was shelved after Simpson was charged with double homicide the same year. The show contained a scene in which Simpson's character, former SEAL John "Bullfrog" Burke, holds a knife to a woman's throat. Simpson reportedly received training from actual SEALs on how to handle a knife while preparing for the role. Simpson's defense fought unsuccessfully to prevent the episode from being entered as evidence in the trial, but the prosecutors decided not to use it.
Vin Diesel
Action star Vin Diesel took a family-friendly turn in The Pacifier (2005), in which he plays a former SEAL tasked with guarding a rambunctious family against enemy agents.
Tom Selleck
In Magnum P.I. (1980-1988), Tom Selleck stars as a former U.S. Naval Academy quarterback and retired SEAL working as a private detective in Hawaii, all while sporting arguably the most impressive mustache in the history of television. Selleck was set to reprise the role of Magnum in a big screen adaptation written by Tom Clancy (The Hunt for Red October), but the project never got out of development
Hulk Hogan

Hulk Hogan has played two different characters who were former SEALS, first in the television series Thunder in Paradise (1994) and then in the film Shadow Warriors (1997) with Carl Weathers.
Jean Claude Van Damme

In Second in Command (2006), Jean Claude Van Damme plays a SEAL who kicks a lot of people in the head while protecting a U.S. Embassy in Eastern European.
Steven Segal

In Under Siege (1992), a group of mercenaries attempt to hijack a Navy ship to get its nuclear weapons. Unfortunately for them, the ship's cook Steven Seagal happens to be a former SEAL. Carnage ensues.
L.L. Cool J
NCIS: Los Angeles (2009 – ) features rapper L.L. Cool J as Sam Hanna, a special agent who had been a U.S. Navy chief petty officer with SEAL Team Six.
Ice Cube

In the film XXX: State of the Union (2005), Ice Cube plays a former SEAL recruited to stop a secretary of defense-led coup of the U.S. government.
Mark Wahlberg

Mark Wahlberg stars in Lone Survivor (2013), Marcus Luttrell's account of the ill-fated mission Operation Red Wings that claimed the lives of the rest of his SEAL team, including leader Lt. Michael Murphy.
Bruce Willis

Tears of the Sun (2003) is an action movie starring Bruce Willis as the leader of a squad of SEALs on a rescue mission in Nigeria. Although probably a bit long in the tooth, Willis is believable – though many real SEALs probably take issue with his character disobeying orders and abandoning his primary objective.
Charlie Sheen

In 1990 Navy SEALs Charlie Sheen, Bill Paxton and Michael Biehn received training from actual SEALs to prepare for their roles.
Alexis Arquette

Prior to going through sex reassignment surgery, Alexis Arquette played a SEAL in the seldom seen Goodbye America. The 1997 film was a Philippine production dramatizing the closing of U.S. Naval Base at Subic Bay and the effect it has on the local community.
Matthew McConaughey

In Clive Cussler's popular series of adventure novels, the character Dirk Pitt is a U.S. Air Force Academy graduate with a love for the sea. In the 2005 film Sahara starring Matthew McConaughey, Pitt and his trusted sidekick Al Giordino (Steve Zahn) are instead U.S. Naval Academy graduates and former SEALs.
Michael Biehn

Michael Biehn has played a SEAL in the three different films – Navy SEALS (1990), The Abyss (1989) and The Rock (1996). Biehn disavowed Navy SEALs because he thought was a "silly movie" instead of a realistic portrayal of Navy special warfare operations like he had hoped.
Bradley Cooper

The lean Bradley Cooper bulked up by packing on 40 pounds of muscle to portray SEAL Chris Kyle in the biopic American Sniper (2014). Although Cooper (who was also a producer) and director Clint Eastwood were lauded by most critics, some claimed the film misrepresented several aspects of the war in Iraq and dehumanized Iraqis.
Rob Lowe

In The Finest Hour (1992), Rob Lowe plays a SEAL sent to destroy an Iraqi chemical weapons plant.
Demi Moore

In G.I. Jane (1997) Demi Moore plays a woman training for the U.S. Navy Special Warfare Group.
John Krasinski

John Krasinski entered an intense training regimen to get ripped for his role as a former SEAL in 13 Hours (2016), a film about a security team caught in the chaos of the terrorist attacks in Benghazi. The film became highly politicized because of disputed accounts over the actual incident that took the life of Ambassador Chris Stevens and three other Americans. The cause of the attack and the reaction by the Obama Administration continues to be a matter of debate.
Honorable Mentions
Bruce Campbell – Burn Notice (2007-2013)

Colin Farrell – S.W.A.T. (2003)

Alex O'Laughlin – Hawaii Five-0 (2010-)
Michael Pare – Deadly Heroes (1993)