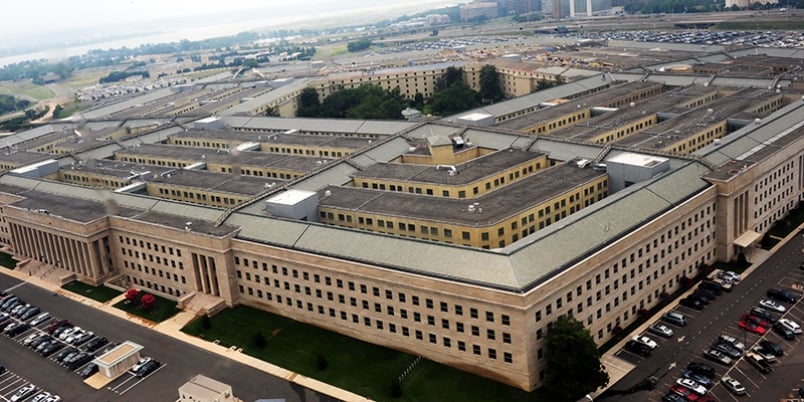 THE PENTAGON — As the Navy continues to mull its strategic future, the service will take a couple of days to think about how emerging technology might play into new strategic outlooks.
Next week's Future Strategy Forum is one of a trio of conferences the Navy holds yearly in line with Chief of Naval Operations Adm. John Richardson's Design for Maritime Superiority and could inform ongoing strategy-based budget decisions, Vice Adm. John Aquilino, Deputy Chief of Naval Operations for Operations, Plans and Strategy (N3/5), told USNI News is week.
"Strategically this particular forum will have mainly an industry focus in how technology and those things will impact our strategic focus," he said.
"What is it we can learn from the industry folks on where technology is? What things are applicable to naval operations and in maintaining maritime superiority and how would those things impact or be included in our strategic development? That knowledge is critical that those strategists understand what's out there in a technical world."
The attendees will hear from Deputy Secretary of Defense Bob Work on the Third Offset Strategy, general technology trends from D.C. think tanks and panels on future technology in the realms of aviation, surface, cyber and undersea warfare.
"[This] focuses on how technology can support the Navy's ability to maintain maritime superiority and how to drive operations, concepts and ultimately operations events," Aquilino said.
"We're not targeting any specific widget but the understanding of what's important and to highlight to those things we want to look at and go after."
The conference comes as the Navy is working through several separate efforts that will inform the future direction of the service.
The Navy is working on a force structure assessment that will generate a new number of ships the service will build toward to meet its strategic obligation – outlined in last year's revision to the tri-service, A Cooperative Strategy for 21stCentury Seapower (CS21).
"Today we have a number of 308 as a fleet size out there. That's based on the [Fiscal Year] 2012 force structure assessment and it was updated in [2014] I think, and so this will be an update to that analysis and that might come out with a number that's different from 308," Richardson told USNI News in August.
"I'll be shocked if it comes out to 308 again."
Additionally, the Navy is weighing the results of three congressionally mandated studies to study new mixes of ships and new ways of employing – a new fleet design.
"There will be an operating and warfighting component to that new fleet design, new ways of getting at sea control and some of those other things that it describes. Some of that work is being done now, we're using the fleet in different ways as we build that readiness and deploy that readiness forward," Richardson said.
Both the FSA and the three fleet architecture studies were due to briefed to Congress and the press before the new year, but are now likely not going to be revealed until following the President-elect Donald Trump taking office in late January, USNI News understands.
In the meantime, what naval strategists can learn from next week's conference could end up in future iterations of the Navy's strategic outlook.
"This forum will contribute to that end state," Aquilino said.