NATO's challenge in deterring Russian aggression goes well beyond standing up four multinational battalions in the Baltic nations and Poland; it needs to have the capability to move reinforcements across a contested North Atlantic and Europe, three experts said in assessing the alliance's recent Warsaw summit.
Speaking Tuesday at the Heritage Foundation, a Washington, D.C., think-tank, Jorge Benitez of the Atlantic Council said the positioning of the 4,000-soldiers "has to be backed up with other forces" to provide true deterrence. In addition to Moscow's movement of an additional 30,000 soldiers into its Western Military District, the alliance can no longer assume, as it did in the Cold War, that the sea crossing and air space over the continent and land movements would not be contested.
He added that even with that backdrop this was "the first time [NATO] is deploying in former Warsaw Pact nations."
Pointing to contested sea lanes, Benitez cited "greater activity of Russian subs," noting "they are harder to find" as Moscow continues to modernize its military. The stepped-up patrols are not simply training exercises, but are "to demonstrate a capability."
A needed counter to this been to reopen an air base in Iceland to monitor Russian submarine activity with Boeing P-8A Poseidons.
Luke Coffey of Heritage said the alliance "needs to get back to [exercising] maneuver warfare" that includes large-scale movements similar to the Return of Forces to Germany [REFORGER] exercises of the Cold War, but this time to the Baltic nations.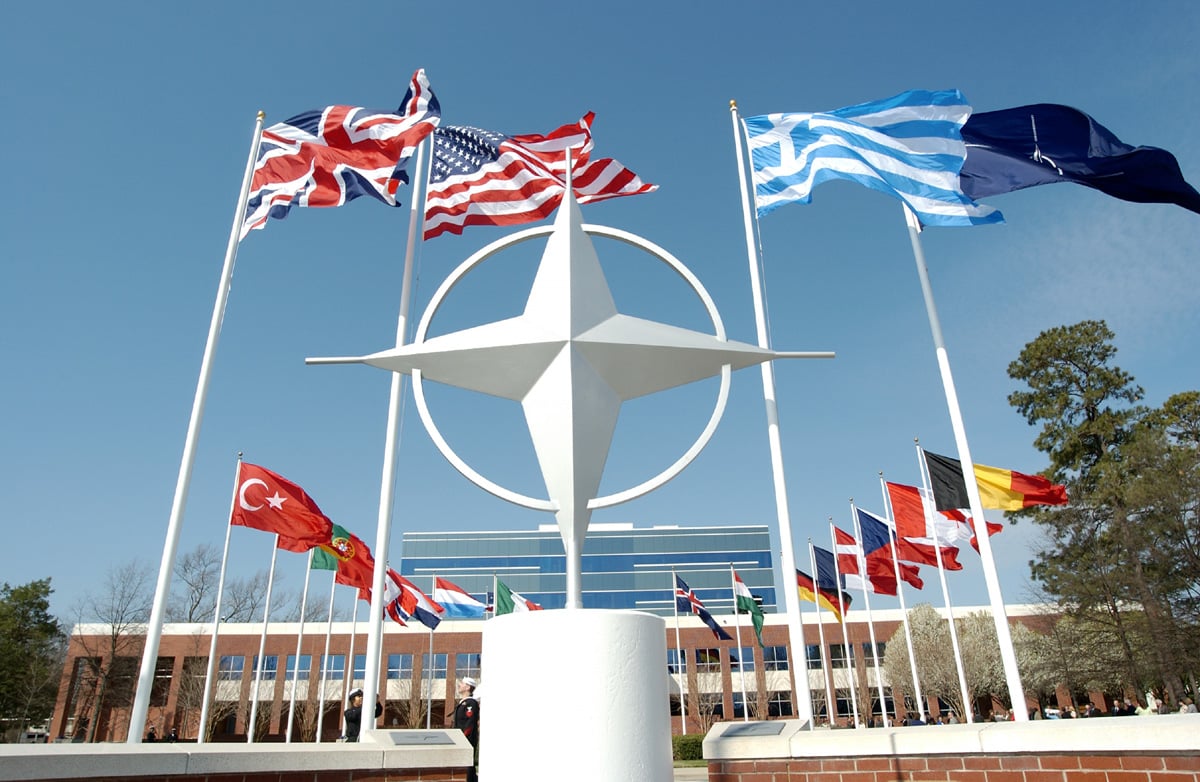 "We should get European nations serious" about the growing Russian threat, Marius Laurinavicius of the Hudson Institute added. "The lack of understanding in Europe" is much greater than in the United States, although the threat from Russia was not mentioned in the debate between Hillary Clinton and Donald Trump on Monday.
Passing resolutions saying something is going to be done is not enough. Implementation is the key to deterrence, he said.
Laurinavicius also called for a re-examination of where NATO and American forces are stationed in the alliance to ensure they can be effective in carrying out their missions.
The alliance also needs "to figure out where [Sweden and Finland] are" in this changed security environment between Moscow and NATO, Coffey said. Both countries are partners—not members—of the alliance.
Russian has not reacted publicly to the announcement of the movement of the battalions into Poland and the Baltic, Laurinavicius said, but has busied itself meddling in the U.S. election by hacking the Democratic National Committee, watching events unfold in Turkey and coming elections in Germany and France.
"Everything is going well for them" without making military threats against the Baltic nations. He added Russia's goal remains destroying NATO and views the United Kingdom's vote to leave the European Union as a positive step in realizing that goal.
Benitez cited a number of positive steps taken by the alliance at its Warsaw meeting: increased emphasis on cyber and creating a position to oversee it as a domain; assigning NATO Airborne Early Warning and Control [AWACS} to the coalition fight against the Islamic State; making a long-term commitment to Afghanistan; and the Netherlands' and Germany's accepting the need to modernize or replace dual-use aircraft [F-16s] to meet nuclear missions.