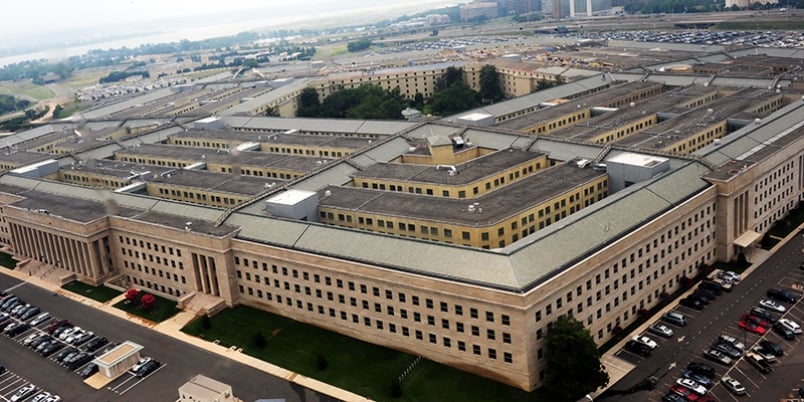 The expected shift in Pentagon weapon spending after Fiscal Year 2021 presents a opportunity for the next administration "to make sure those programs are in alignment with their strategy," a senior defense-budget analyst Wednesday said.
But the Navy will face less of a bow wave — the term used to describe pushing major buying programs just outside the department's five-year spending plan — dilemma in its aircraft and shipbuilding programs than the other services with their major buys, in a change of administrations, Todd Harrison of the Center for Strategic and International Studies said.
Speaking at the Washington, D.C., think-tank, Harrison estimated the Navy's weapon-buying plan over the eight years through 2030 would decline by about a third. The largest reason is it will have "already upgraded its [aircraft] weapon systems" such as the Boeing P-8A Poseidon, the Bell-Boeing V-22 Osprey and Northrop Grumman E-2D Advanced Hawkeye by then. Buying Lockheed Martin F-35B and C models Joint Strike Fighter will continue in that period.
He outlined three ways to overcome the bow wave:
Ask for more money from Congress as has been done for the past three years to exceed statutory spending caps—estimating the future need at $130 billion;
Cut force structure, such as a carrier air-wing—saving $3 billion—and Marine infantry regiment, saving $0.3 billion;
Or "stretch out" the time by two-to-four years to buy large systems such as the Ohio-class ballistic-missile submarine replacement (ORP) so annual spending barely rises but overall program costs escalate.
Harrison was speaking in a program in which the center presented two new publications on acquisition and one on a broader look at defense.
Looking at its shipbuilding plan, Harrison said, "The Navy has already worked a partial offset" to pay for the ballistic-missile submarine replacement by buying one less Virginia–class submarine per year than originally planned. The Arleigh Burke guided missile destroyers (DDG-51) buys remains at two per year, and the Ford-class nuclear aircraft carrier program (CVN-78) remains at one every five years.
Andrew Hunter, also of the center, said the FY 2016 defense appropriation focus on innovation recommended by the administration and passed by Congress shows a willingness to invest in the future. But instead of thinking of programs taking 20 years to bring into the field and the Fleet, the emphasis now looks at what can be delivered in two-to-five years, he said. The idea is "to leverage technology with new capabilities," and the Pentagon and industry will "have to adopt the third offset approach."
The Defense Department already has demonstrated "it is possible to move quickly," with senior leadership backing, to consider different approaches to its needs, he said.
Defense industry "sees a new environment" from the declines in overall spending—to upticks coming in research and development to buying systems—that followed FY 2008. The industry itself has realigned with new mergers and opportunities growing for small businesses in the defense arena.
While Harrison was more pessimistic about future spending on programs, Hunter cited the "significantly higher" research and development budget in FY 2015 as lighting the way to a slightly brighter future.
Hunter said he doesn't believe the defense budget has "hit the bottom of the trough and sticks there."
The immediate future "will be one of growth, albeit very slow growth."