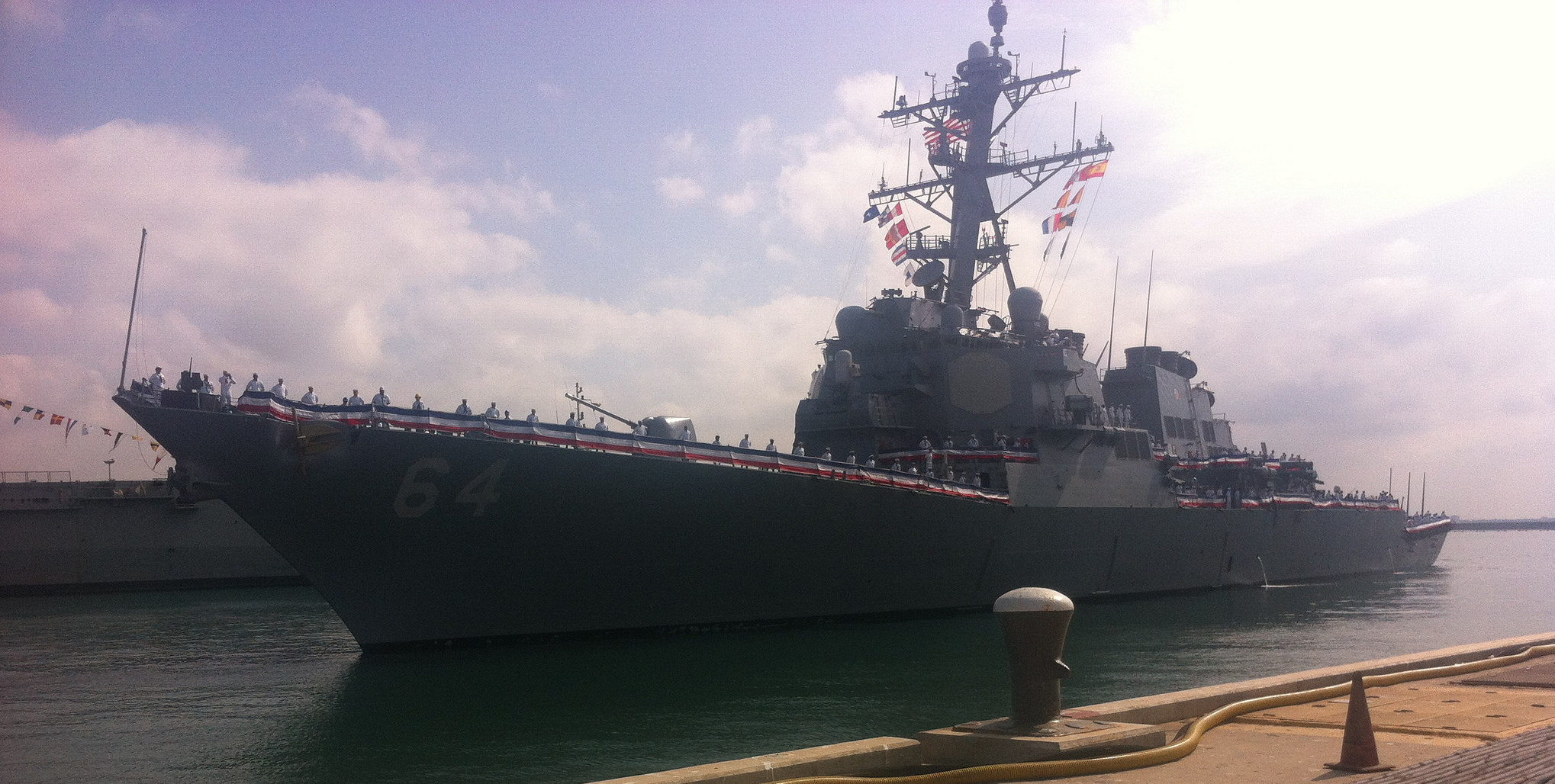 Guided missile destroyer USS Carney (DDG-64) arrived at Naval Station Rota, Spain on Friday completing the forward deployment of four ballistic missile defense (BMD) destroyers as part of the U.S. European Phased Adaptive Approach (EPAA) to BMD.
Carney now joins USS Donald Cook (DDG-75), USS Ross (DDG-71) and USS Porter (DDG-78) assigned to U.S. 6th Fleet.
"With the arrival of Carney, we have reached a milestone in our nation's commitment to station multi-mission capable warships to support the ballistic missile defense of Europe," said Adm. Mark Ferguson, commander, U.S. Naval Forces Europe-Africa in a statement.
In addition to the BMD this ship will be part of the stepped up U.S. and NATO presence missions since the Russian seizure of the Crimean peninsula in Ukraine in 2014.
Cook, Ross and Porter have all made regular patrols in the Black Sea for the last year.
The destroyers will work together with two planned Aegis Ashore BMD batteries in Romania and Poland as part of the EPAA framework.
In July, the service announced the creation of Commander Task Force 64 (CTF-64) to create a standalone taskforce "to address the growth and emphasis on ballistic missile defense and integrated air and missile defense mission" in the European area of responsibility (AOR).
The forward deployed destroyers will be components of CTF-64, USNI News understands.