China commissioned its first semi-submersible logistics ship for the People's Liberation Army – Navy (PLAN) in a July 10 ceremony at the PLAN's Zhanjiang Naval Base in Guangdong Province.
Chinese state television reported that the ship, named the Donghaidao (868), has been assigned to the PLAN's South Sea Fleet. The ship is similar in layout to the U.S. Military Sealift Command Mobile Landing Platform (MLP), although the Donghaidao is significantly smaller. The Chinese media listed the ship as measuring 576 feet long with a beam of 106 feet, compared to a 785-foot length and 164-foot beam for the MLP. PLAN's version of the ship has a fully loaded displacement of 20,000 tons, compared to 78,000 tons for the American ship.
The PLAN ship sports a pair of cranes immediately ahead and aft of the cut-down submersible hull section.
Reports of the ship being built at Wenchong Shipyard in Guangzhou first surfaced in May, with a photo posted online showing the ship was already at an advanced state of construction. Open source satellite imagery also shows the ship being built at the yard's drydock as far back as October 2014.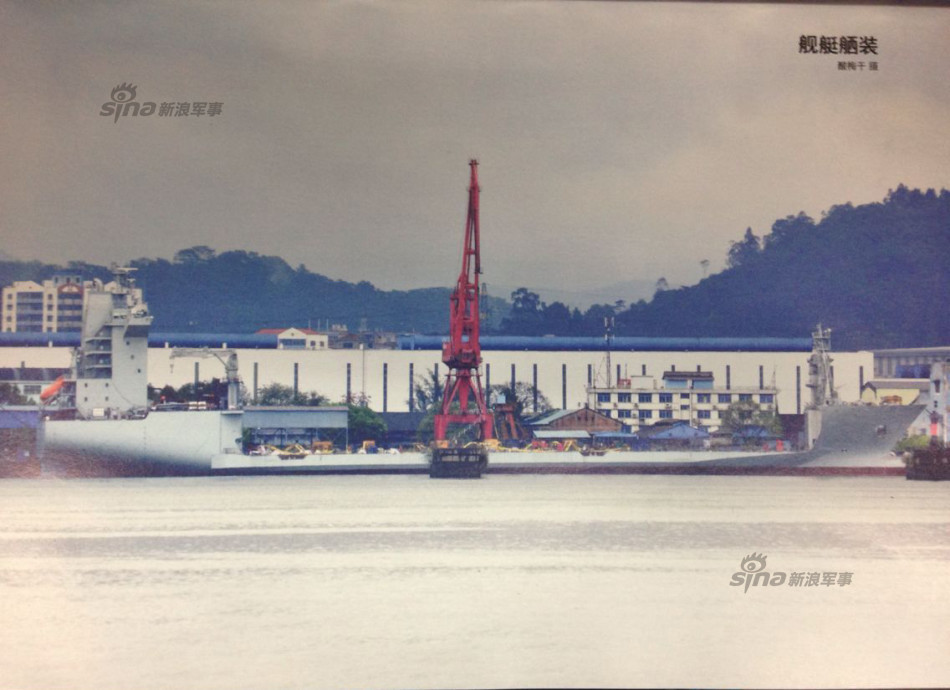 The Chinese TV report stated that the new ship will be used to transport heavy equipment and small craft, with a particular emphasis on the ability of the ship to rescue small craft in distress. However, the accompanying video demonstrated a PLAN Zubr-class large air-cushioned landing craft operating off the ship. China is known to operate at least four of the hovercraft, with two having been acquired from Ukraine and the other two built locally in China.
The assignment of the Donghaidao with the South Sea Fleet and its ability to operate the Zubr-class will significantly boost the PLAN's amphibious capability in the South China Sea, significantly extending the 300-mile range of the Zubrs. Most of the PLAN's amphibious forces, including the three modern Type 071 Yuzhao-class Landing Platform Docks currently in service, are presently assigned to the South Sea Fleet.
These amphibious forces have been very active supporting China's controversial reclamation and construction work on disputed reefs in the South China Sea. There have been numerous sightings of Type 072-class Landing Ship Tanks near the reefs in question, with their shallow drafts and ability to carry cargo proving useful in the shallow waters of the reefs.