The Navy has accepted the second Virginia-class (SSN-774) Block III nuclear attack submarine from Huntington Ingalls Newport News Shipbuilding, the service announced on Thursday.
The $2.5 billion John Warner (SSN-785) completed sea trials in mid-June and delivered three months ahead of schedule following a consistent trend of early deliveries and reduced cost for the Virginia-class.
"Like the ship before her, USS North Dakota, John Warner delivered ahead of schedule and within budget," Rear Adm. David Johnson, Naval Sea Systems Command (NAVSEA) program executive officer for submarines, said in a statement.
"The crew of John Warner has upheld the standard of excellence in the Virginia Class program."
The 7,800-ton Warner — named for Secretary of the Navy and U.S. Senator John Warner — is scheduled to commission in August.
The October commissioning of North Dakota (SSN-784) — the first Block III boat — was delayed due to a NAVSEA investigation into third party components used in construction.
The Block III boats are designed to lower the production cost of the submarines.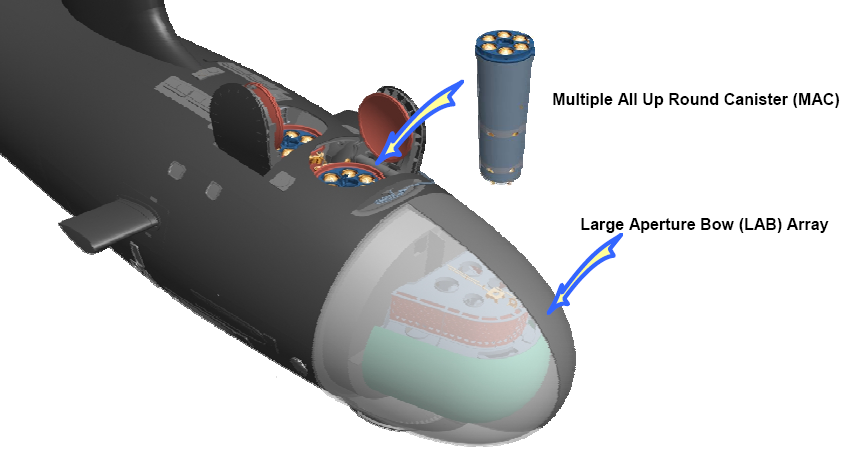 The bow of the Block IIIs was redesigned to accommodate a new water-backed Large Aperture Bow (LAB) sonar array and the addition of two Multiple All Up Round Canisters that can each hold six Tomahawk Land Attack Missiles (TLAM).
The program is arguably the Navy's most successful shipbuilding plan in the last 15 years with comparatively few missteps since the keel for USS Virginia was laid in 1999. The submarines are built between General Dynamics Electric Boat (EB) and Newport News Shipbuilding.
The Navy plans to build eight Block III boats before transitioning to the Block IV with the planned Vermont (SSN-792).