Aircraft carrier USS George Washington (CVN-73), departed Japan on Monday for its last Pacific patrol as the U.S. Navy's forward deployed aircraft carrier.
The carrier will be replaced in Yokosuka, Japan by USS Ronald Reagan (CVN-76) — currently in in California — and part of Washington's crew will swap over to the Reagan.
"On behalf of my crew, we are grateful for the friendships we have shared while forward-deployed in Yokosuka," said Capt. Timothy Kuehhas, George Washington's commanding officer in a Monday statement.
"USS George Washington will now begin a journey, which will end in Virginia, but some of the crew of USS George Washington will transfer to Ronald Reagan during our voyage."
The move is part of a complex crew and carrier shuffle that will trade sailors between Washington, Reagan and USS Theodore Roosevelt (CVN-71) — informally called CVN-220 based on adding the totals of the three ships' hull numbers.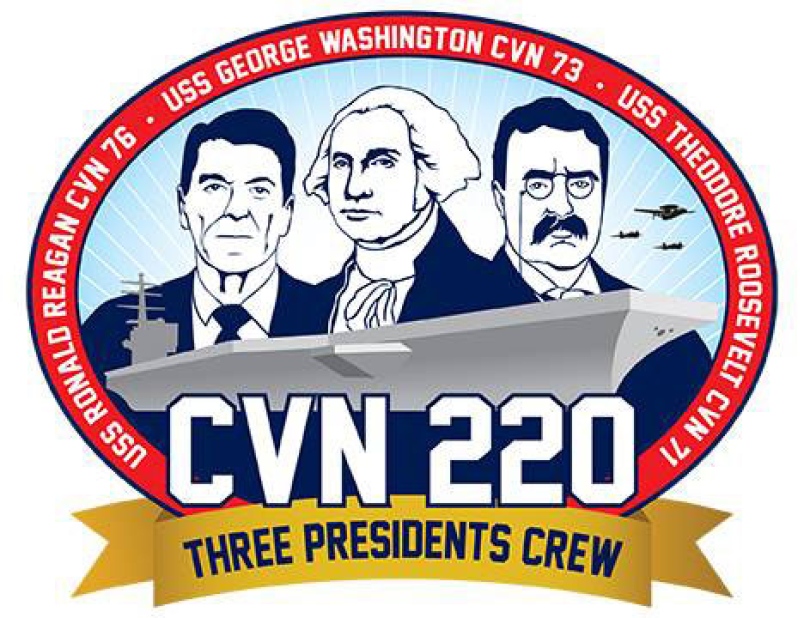 Ultimately, Washington will head to Newport News, Va. for its multi-billion nuclear refueling and complex overhaul (RCOH).
Roosevelt — currently deployed to the Middle East — will take over Reagan's berth in San Diego, Calif.
The Washington Carrier Strike Group (CSG) includes guided missile cruiser USS Antietam (CG-54) and the Arleigh Burke-class guided-missile destroyers USS Fitzgerald (DDG 62) and USS Preble (DDG 88)