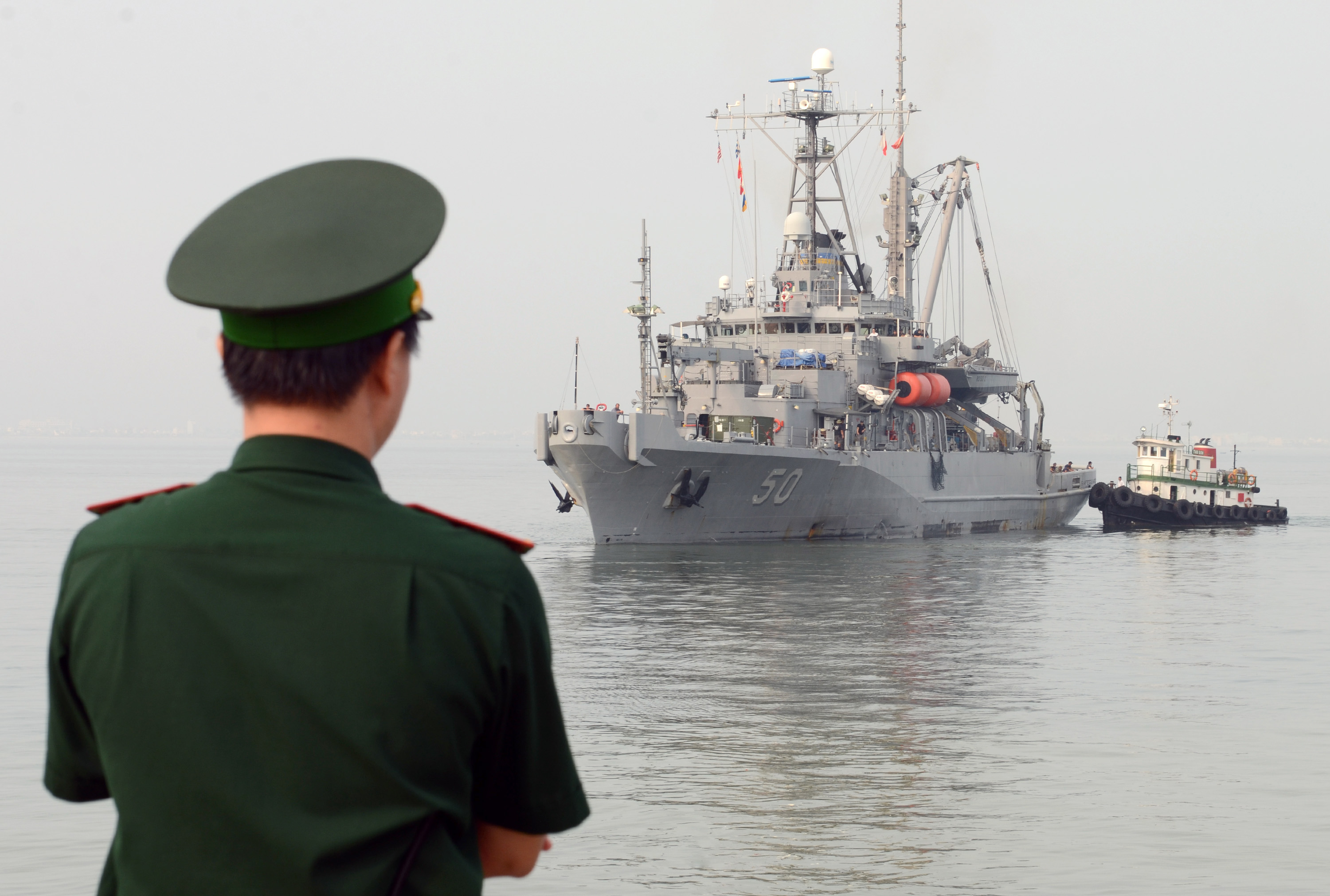 A U.S. guided missile destroyer and Littoral Combat Ship have arrive in Da Nang to conduct a series of low-level exercises with the Vietnamese People's Navy, the U.S. Navy said on Monday.
The five-day Naval Engagement Activity (NEA) comes as the U.S. and Vietnam mark 20 years of normalized diplomatic relations — which were established in January of 1995.
Sailors from USS Fitzgerald (DDG-62) and USS Fort Worth (LCS-3) will work with their counterparts in non-combatant events as part of the sixth iteration of the bi-lateral NEA.
"Subject-matter expert exchanges will focus on maritime domain awareness, shipboard damage control, submarine rescue, legal symposia, band concerts, community service events and team sports," read a statement.
"A brief at-sea phase will allow ships from both navies to practice the Code for Unplanned Encounters at Sea (CUES) and ship handling."
CUES is a series of non-binding rules-of-the-road to prevent an escalation of tensions between different militaries at sea.
It was signed by several countries last year at the 14th Western Pacific Naval Symposium in Qingdao, China following a December 2013 incident in which a U.S. cruiser almost collided with a Chinese amphibious warship.
The U.S. began the planned NEAs in 2010 following annual port visits of U.S. ships to Da Nang starting in 2004 with a visit from destroyer USS Curtis Wilbur (DDG-54). Last year USS John S. McCain (DDG-56) was the U.S. ship for the 2014 NEA.
"Each year, NEA becomes more complex, and last year marked the first time ships from both navies conducted exchanges at sea," readthe Navy statement.
Vietnam and the U.S. have cooperated more in the last several years against a backdrop of rising tensions in the South China Sea over mineral and natural resource claims between China and its regional neighbors.
Last May, Hanoi and Beijing were at loggerheads over a Chinese state owned oilrig in Vietnam's exclusive economic zone (EEZ) which resulted in a several at sea incidents between ships of both countries.
U.S. officials are quick to point out they don't take sides in disputes, but the U.S. began moves last year to slacken restrictions on arms sales related to maritime defense to Vietnam.