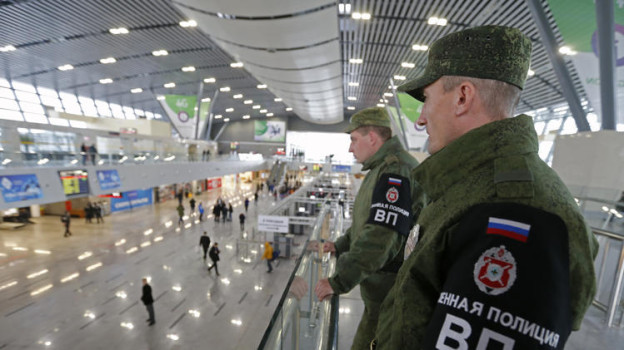 An attack from Chechen terrorists timed to the 2014 Winter Olympics in Sochi, Russia is becoming increasingly likely, according to an expert in terrorism in the North Caucasus region of Russia, a Chechen terrorism expert told USNI News.
"I would be very surprised if an attempt, probably involving a suicide bomber, did not take place during the Sochi games," Paul Murphy — author of Allah's Angels: Chechen Women in War and identified Chechen methodology during the Boston Marathon bombing — told USNI News last week.
"The attack would likely take place outside the sports complex itself, but in the proximity of, or close enough, to embarrass President [Vladimir] Putin and send the signal that Russia is incapable of protecting itself."
Islamists in the North Caucasus have long fought a separatist conflict with Russian authorities for independence in the region. The games at Sochi offer a dramatic backdrop for an attack that would gain widespread attention, Murphy said.
"Those fighting Russia in the North Caucasus have long publicly pledged on YouTube and elsewhere to do just that and seem to be staking their reputation on it," he said.
In the lead up to the games, "Russian security services are making significant headway in "liquidating" cells of Islamic extremists in the Republic of Dagestan," Murphy said.
But threats in the area are still very real. The widow's of Chechen fighters often are trained as suicide bombers.
"We know some of them got through the perimeter," Rep. Michael McCaul, chairman of the U.S. House Homeland Security Committee, told The Associated Press last week.
"She's for real. What we don't know is how many more black widows are out there."
Russia's FSB is currently on the lookout for a 22 year-old female suicide bomber Ruzana Ibragimova from North Ossetia, the widow of an Dagestani fighter, who authorities already believe is in Sochi.
Security for the games has become an increasing issue for the Putin government. Russia has deployed more than 50,000 police to patrol the games. The U.S. has plans to deploy two ships to the Black Sea to respond in case of trouble.