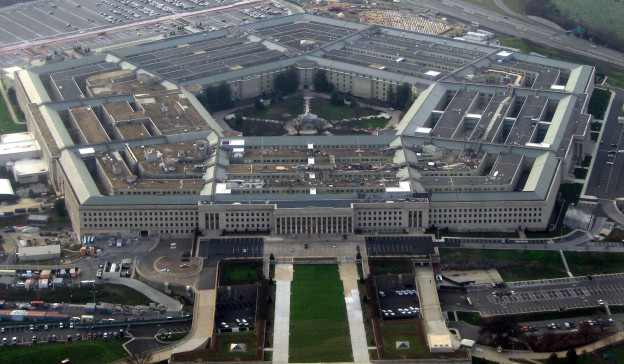 From the Dec. 16, 2013 Congressional Research Service report: Defense: FY2014 Authorization and Appropriations.
President Obama's FY2014 base budget request of $552.0 billion in discretionary budget authority for the Department of Defense (DOD) and defense-related programs of other agencies (excluding war costs), exceeds by $53.9 billion the legally binding cap on defense funding for FY2014 that was enacted in 2011 as part of the Budget Control Act (P.L. 112-25). Unless the Budget Control Act (BCA) is amended, either Congress will have to cut the Administration's National Defense request by $53.9 billion (about 9.8%) to meet the BCA cap of $498.1 billion, or else the BCA law will reduce the appropriation to the level set by the cap through a process of sequestration, beginning in January 2014.
In their initial actions on the annual defense funding bills for FY2014, the House and the Armed Services and Appropriations Committees of the Senate approved defense funding totals (excluding war costs) that were very close to President Obama's so-called "base budget" (i.e., non-war) request, regardless of the BCA cap.