The Navy has christened the service's eleventh Virginia-class nuclear attack submarine in a Saturday ceremony in Groton, Conn., according to the service.
The $2.6billion North Dakota (SSN-784) is the first of a planned eight Block III Virginia submarines.
The Block III incorporates a series of changes into the submarine designed to increase the efficiency of the construction.
There are two notable changes from Block II to Block III. The Block IIIs include two Multiple All Up Round Canisters (MAC) fore of the boat's sail. The so-called MAC tubes — similar to the tubes in the four Ohio-class guided missile submarines — can hold up to six Tomahawk Land Attack Missiles (TLAM).
Changing to the tubes allows more work on the assembly to be done outside of the hull and cuts down on the man-hours needed to install the tubes.
The Block IIIs also feature a new sonar in the bow. The Large Aperture Bow (LAB) array requires fewer parts and less maintenance than previous Virginia sonars.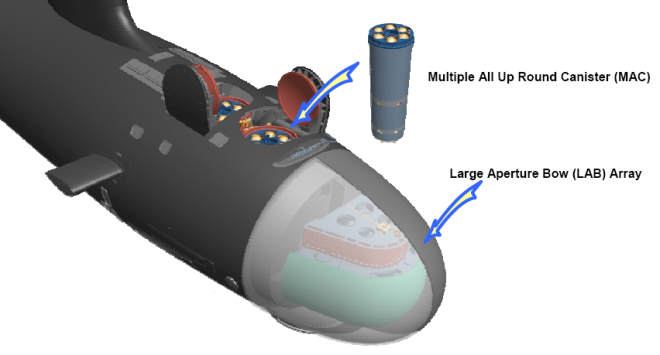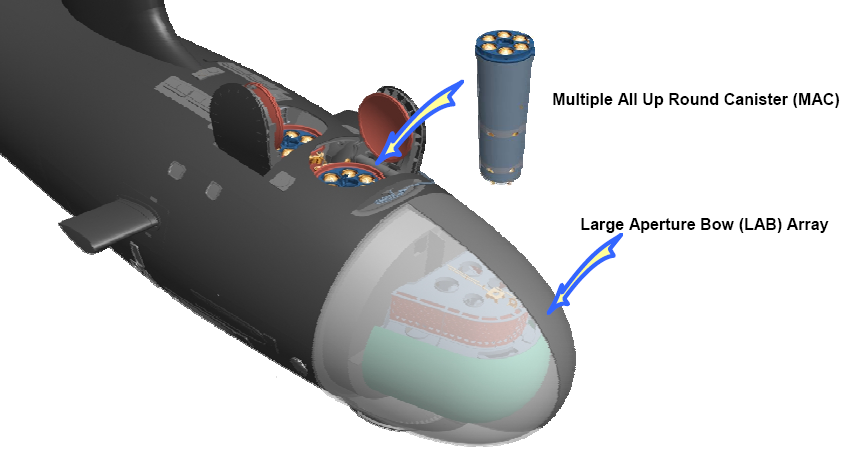 Service estimates say the LAB array could save the Navy $15 million in construction and maintenance costs over the life of the boat.
Additional changes include improved construction efficiencies from the previous two blocks.
The submarines are built in a partnership with General Dynamics Electric Boat and Huntington Ingalls Newport News Shipbuilding.
The Virginia-class program has been the most trouble free shipbuilding program in the U.S. Navy for the last two decades. Each Block II ship has delivered ahead of schedule. The last boat— USS Minnesota (SSN-783) — delivered 11 months early.
North Dakota is planned to be commissioned into service by mid-2014.