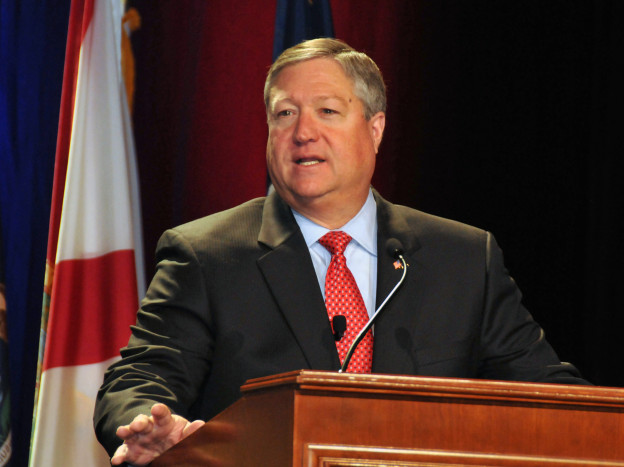 Michael Donley, former Secretary of the Air Force, has been selected by Secretary of Defense Chuck Hagel to lead a 20 percent cut of the Office of Secretary of Defense headquarters staff, according to a Monday memo reported by Reuters and Defense News.
"The review will assess and recommend specific adjustments to OSD's organizational structure and alignment in light of new fiscal realities and evolving security threats," wrote Deputy Secretary of Defense Aston Carter in the memo obtained by Reuters.
The cuts would trim $40 billion in personnel costs though 2023.
The effort — the 2013 OSD Organizational Review — was announced last month by Hagel.
Hagel said the candidate for the job should be, "from outside DoD who is deeply knowledgeable about the defense enterprise and eminently qualified to direct implementation of the OSD reductions," according to Defense News.
Donley served as the civilian Air Force head from 2008 to 2013.