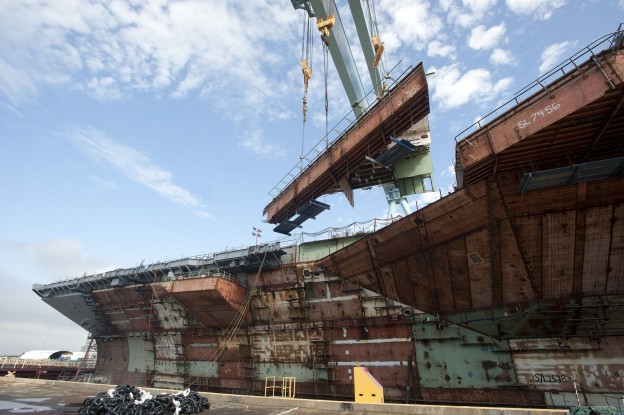 The U.S. Maritime Administration (MARAD) released its May report on the economic impact of the shipbuilding industry in the U.S. The following was from the executive summary:
Currently there are 117 shipyards in the United States, spread across 26 states, that are classified as active shipbuilders. In addition, there are more than 200 shipyards engaged in ship repairs or capable of building ships but not actively engaged in shipbuilding. The majority of shipyards are located in the coastal states, but there also are active shipyards on major inland waterways such as the Great Lakes, the Mississippi River, and the Ohio River. Employment in shipbuilding and repairing is concentrated in a relatively small number of coastal states, with the top five states accounting for 62 percent of all private employment in the shipbuilding and repairing industry.
The Federal government, including the U.S. Navy, U.S. Army, and U.S. Coast Guard, is an important source of demand for U.S. shipbuilders. While just one percent of the vessels delivered in 2011 (15 of 1,459) were delivered to U.S. government agencies, eight of the 11 large deep-draft vessels delivered were delivered to the U.S. government, seven to the U.S. Navy and one to the National Oceanic and Atmospheric Administration.
In 2011, the U.S. private shipbuilding and repairing industry directly provided 107,240 jobs (see Figure E1), $7.9 billion in labor income, and $9.8 billion in gross domestic product, or GDP, to the national economy (see Figure E2). Including direct, indirect, and induced impacts, on a nationwide basis, total economic activity associated with the industry reached 402,010 jobs, $23.9 billion of labor income, and $36.0 billion in GDP in 2011.